International Generation Orange Profiles
Welcome, Generation Orange!
As a Syracuse University alum who's graduated within the past 10 years, you are part of the Generation Orange. There are many ways to stay involved with the Syracuse family, whether it's by participating with your local alumni group, serving as an admissions representative, mentoring undergraduate students, or supporting the parts of the University you love the most with your gift. Feel free to contact us for more information.
Meet our International Generation Orange Alumni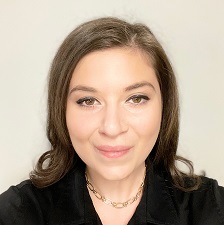 Aleena Majumdar '12 Canada/India
Aleena is a 2012 graduate of the five-year professional, Bachelor of Architecture program at Syracuse University. A New York State licensed and LEED accredited architect, she is currently based in New York City and passionate about sustainable, healing, and restorative design that allow communities to thrive.

While diverse cultural experiences in 9 cities across 3 continents, have essentially shaped her values during formative years, tutelage at the Architecture School gave her wide-ranging exposure to the synergies between natural and built environments, urban and rural systems, as well as, macro and micro forces that shape the way we live, work, heal and play.

As Project Architect at EwingCole, she is a team leader at the firm's HealthCare Design Practice in NYC and newly appointed chair of the firm's sustainability group that is focused on promoting material health. Prior to EwingCole, she worked as an Architect and Designer on award winning projects at Gensler, ZAS Architects and CannonDesign.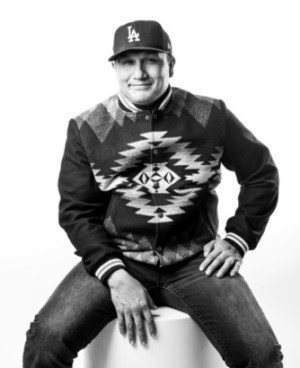 Philip George '21, Canada
Philip is a Syracuse University alumnus who received his degrees in Political Science and International Relations. He is a United States Army veteran who has served two combat tours in Afghanistan as an 11 Bravo Infantryman. Philip is a member of the Six Nations Haudenosaunee Confederacy, whose bloodlines run through the Oneida, Mohawk, and Cayuga Nations. His traditional name is Lotkwenyest which translates to "He is a perfectionist."
Since graduating from Syracuse University, Philip has worked as a policy writer and housing strategist with the Heiltsuk Nation in Bella Bella, BC, Canada. He dedicates his time and effort outside his political career to educating others about Indigenous history. He hopes to build stronger ties between tribal officials and government organizations worldwide.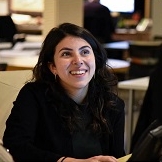 Nicola Kyverniti '16, Cyprus/UAE

Nicoletta is a BArch Architecture graduate from the renowned Syracuse University School of Architecture with a minor in finance. She is currently based in the United Arab Emirates as a practicing business and design developer for Melody House Dubai.
Nicoletta's portfolio includes working for four years in Boston at an award-winning architectural firm, Payette. She's also a co-founder of Efimero Studios and a freelance artist. With a diversely rooted background, Nicoletta's ethos is to integrate the relationship between architecture and culture in all forms of business. Studying how a designed space can adapt to create community and develop cultural engagement.
"Being educated in Syracuse, studying abroad in Florence and London, my experiences have presented a range of perspectives within design practice. Syracuse helped me to continually evolve as an individual and my outlook is a combination of these different urban cultural backgrounds that I incorporate in my work," she says.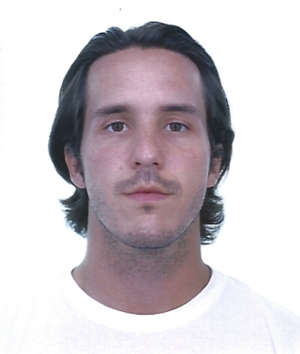 Paul Matheus Hoffmann '17, United Kingdom
Matheus was a student at Syracuse University between 2014 - 2017, earning a bachelor's degree from Whitman School of Management, with a dual major in Finance and Accounting. The time spent at Syracuse helped prepare him for the upcoming opportunities and challenges in his professional career.
Upon graduating, he started his working career in New York City at EY within their advisory service line focused on the financial services industry. After a year of working at EY's consulting arm, Matheus took an opportunity to further explore his interest in real estate with a job in London at a company that are experts in the retail outlet industry across Europe. It has been four years of exciting experiences across the end-to-end real estate lifecycle in an asset class that has gone through an incredibly interesting experience since the beginning of 2020. Systemic shifts in the broad retail industry have forced owners of retail real estate to think differently and prepare its properties and people to adapt, whilst welcoming the upcoming challenges the industry will face.
Matheus grew up in Saudi Arabia, with his parents being German and Brazilian. In his spare time, he enjoys playing football, HIIT training and traveling.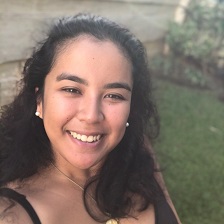 Felicia Isabella (Bea) W. Tiu-Laurel '17, Philippines
Bea was a student at Syracuse from 2013-2017, graduating with a degree in Sociology from the College of Arts and Sciences. Right after completing her degree at SU, she went on to become a commodities trader at one of the top 3 Japanese firms. She has since moved into a Managing Director role at a Philippine based multi-national corporation, and is currently working as an aide to a member of the Philippine President's Private Sector Advisory Council. 

Her time at Syracuse helped her form the foundation for which she stands on today. Much of her current work revolves around policy building, project management, and food manufacturing. 

Bea remains in touch with Syracuse's effort in the Philippines. She's been meeting with prospective students and parents in the country to see more students from her hometown going to pursue their education at Syracuse University.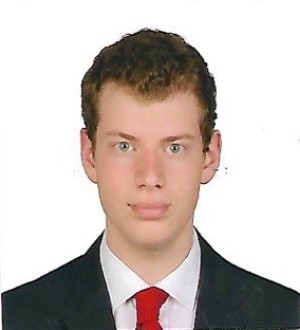 Yigit Eyuboglu '21, Turkey
Yigit completed an undergraduate degree in Economics at Syracuse University. His experience at Syracuse University enabled Yigit to be international citizen who is never afraid of change. Besides his degree, the connections and achievements he has acquired has enabled him to always reach for more.
Upon his graduation, Yigit moved back to Istanbul to start his career in corporate finance. Yigit is currently working at EY as an M&A Analyst.
He is proud to be an alumnus of Syracuse University and represents the Orange Community in Turkey.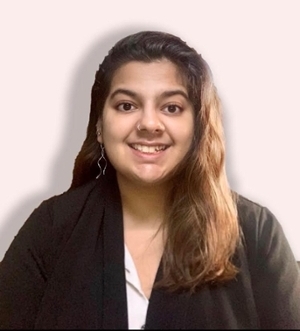 Manvi Upadhyay '20, India
Manvi pursued an undergraduate degree in Biotechnology as well as Forensic Science at Syracuse University. Her time at SU allowed her to hone her scientific skills and introduced the orange community to Georgetown University, where she pursued a Master's in Biotechnology. Currently, she works at a Biotechnology startup in Boston to help building the biology group.
'Syracuse was where I found my passion to help the international student community and since then I've tried to give back to the community as much as possible," she says. 
Sonia Wee '21, Singapore
Sonia is a Television & Film and Information Management & Technology graduate from the S.I. Newhouse School of Public Communications and School of Information Studies at Syracuse University.
While at Syracuse, Sonia served on the executive board of Globalists, an award-winning publication dedicated to sharing student stories of culture and identity, and was a Connections Programs Mentor where she mentored international students to ensure their smooth transition to college. Among other things, the emphasis Syracuse places on the importance of practical coursework and fostering connections, is what prepared her the most for post grad life and what landed her a job in her dream city.
Deciding to pursue project management as a career, Sonia is now based in New York City as an Integrated Producer for Area 23, an advertising agency.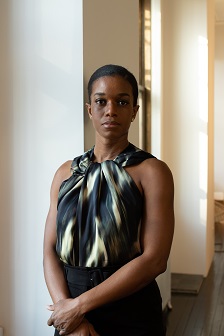 Korantemaa Larbi '12, Ghana
Korantemaa is a graduate of Syracuse University's M.Arch program. She also holds a Master of Architecture degree from the Kwame Nkrumah University of Science and Technology in Ghana. She is the founder and editor-in-chief for Design233, an online publication she founded in 2011 whilst in Syracuse, which highlights the architecture, art and design of Africa and the African Diaspora. She is also the creative director of her namesake product design studio, www.korantemaalarbi.com, which focuses on the research and making of contemporary Ghanaian and African-inspired furnishings.

Korantemaa is a designer at Deborah Berke Partners, a New York -based architecture practice designing for institutional, residential and commercial clients. She has previously worked with FXCollaborative, a New York-based practice and in high-end residential architecture on Long Island with Stelle Lomont Rouhani Architects.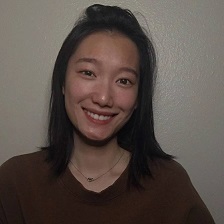 Yuhong (Ellee) Chen '18, China
Ellee is an alumna from Guangzhou, China, who earned a dual degree in Marketing Management and Information Technology. While at Syracuse, Ellee served as a Lead Peer Mentor for the Whitman IMPRESS Program and was the Co-President of her residence hall community council. She dedicated her time to serving the community and helping students transition into college.
She now resides in New York City and works for Synchrony as a user experience designer where she designs and optimizes the digital experience for cardholders.