Xing Liu G'95, G'97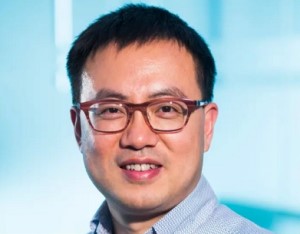 Xing Liu is partner with Sequoia Capital China in Hong Kong, a leading venture capital firm. He has been with Sequoia Capital China since 2007 and specializes in seed, early stage and growth stage companies in the consumer, outsourcing and internet of things sector. Xing has more than twenty-five years of work experience in investment banking, technology, product development, and consulting, including time at Merrill Lynch (2004-2007), GlobalSight Corp (2000-2002), and Xerox (1995-2000). Xing currently serves on the board of directors of several Sequoia Capital portfolio companies including China Renaissance Holdings LTD, ZTO Express (Cayman) Inc., and Vishop Holdings LTD.
Xing was named Silicon Dragon's Venture Capitalist of the Year in 2016. He was credited for having two of his Chinese portfolio companies– 51Talk and ZTO Express –go public in New York that year, two of only five China based companies to list on the New York Stock Exchange. Xing was also recognized as the partner behind Sequoia's investment in China's 51Talk, an English language mobile learning app.
Xing graduated from Syracuse University in 1995 with a MS from ECS, where he majored in computer engineering. He also earned a MS from the i-School in 1997, where he majored in Telecommunication and Network Management. He previously graduated from Fudan University in 1992, where he earned a BS in management information systems. He subsequently earned an MBA from The Wharton School in 2004.