Sahibzada Ali Khan G'00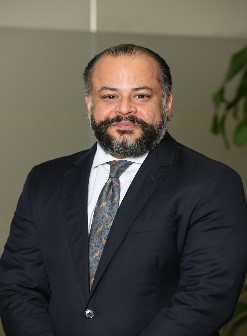 Sahibzada Yusuf Ali Khan is Head of Trade and Working Capital Solutions for Middle East, North Africa and Pakistan at Citi. Based in Dubai, in this role, he is responsible for implementing the strategy for providing both onshore and cross-border Trade solutions to Citi's corporate, public sector and financial institution clients across the verticals of the Trade business including: Documentary Services, Receivables, Payables, Working Capital Finance and Export & Agency Finance.
Yusuf earned his graduate degree in International Affairs from the Maxwell School of Citizenship and Public Affairs in 2000. He joined Citi in New York in 2000 as a Management Associate and has held several field assignments internationally in Australia, Hong Kong, Poland, United Kingdom and South Africa. Before moving to Dubai, Yusuf was based in Johannesburg, as Head of Trade and Working Capital Solutions for Citi for Sub-Saharan Africa.
Prior to joining Citi, Yusuf worked with the Brookings Institution in Washington, DC and Royal Dutch Shell in Karachi, Pakistan.
Yusuf is an active member of the MENAT Regional Council and has been supporting SU's efforts in the region.